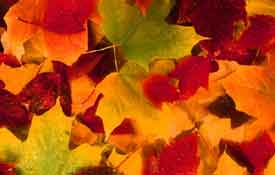 Fall Décor Trends:
As much as we hate to see summer slowly fading out of sight, we're getting excited that the autumn season is on its way. The color trends that are adding a bit of flavor to our autumn season are shades of turmeric, nuances of cognac and the moodiness of indigo.
Shades of Tumeric
Look at the spice itself. There's so much variety in the root and the powder it creates. From a shocking orange to a mustard yellow, this color brings a strong warmth to your room.
Translating into the Home:
This is a very strong color all on its own. Pair it with a neutral color palette of white, black, and gray, and use honey-toned wood to bring out its natural look.
The Nuances of Cognac
Cognac is a beautiful liquor that changes color with age. A young cognac will feature more of a yellow hue whereas an aged drink will have that golden, amber, and auburn red look.
Translating into the Home:
By introducing this color as furniture with clean lines and sleek silhouettes, you avoid feeling overwhelmed by the look. Keeping backgrounds either black or white helps to even out this strong color, but you should also consider pulling from the red of the liquor. A pale pink tint to your walls can really draw attention to the subtle nuances of the cognac color.
Moods of Indigo
It's the combination of purple and blue creating a complex series of tones that feel rich, saturated, and compelling.
Translating Into the Home:
Because of the deep, saturated nature of this color palette, you want to keep interiors minimal. But that doesn't mean you should stay away from patterns. Instead, embrace textured textiles, woven seating, and patterned accents.
November Garden Checklist:
Pull annuals and add them to the compost pile. For annuals that self-seed, allow seed-laden stems to remain in place through winter unless you plan to sprinkle them elsewhere in the garden.
Store breakable items before hard freezes settle in. Terra-cotta overwinters fine in an unheated shed or garage. Make sure pots and saucers are dry before storage.
Fall can be a great time to cut back your perennials if you've got the time and energy to get it done. Make sure to leave 2-3 inches of the plant's stem to help protect fresh shoots from animal damage as they first emerge in the spring. It's also a helpful reminder of where plants are in the yard before they start to sprout.
Consider leaving some perennials like coneflower, black-eyed Susan and tall sedums standing. They add interest to the winter garden by their structure and by attracting birds to their seed heads.
Ornamental grasses should be left standing to protect their crown from a harsh winter.
Pull stakes and plant supports. Store where they'll freeze to help destroy overwintering pests and diseases.